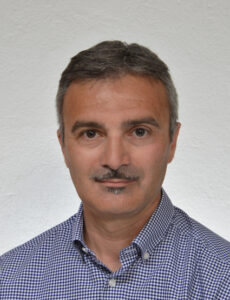 Marco Sala  – KEB Automation
Marco Sala is a Business Strategy Manager at KEB group, with decades of motion control experience in several application fields. He has a demonstrated history of working with many HW and SW technologies.
After a sales and marketing experience at the Italian subsidiary, in 2012 he started in an international management position at KEB dealing with Automation and Control. Since 2018, he has overseen the group's Product Portfolio and is a board member in some of the group's companies.
Strong program and project management, professional skilled in Business Process, Analytical Skills, Pricing Strategy, Market Research, and Management.
SERVO PUMP CONTROL OFFERS ENERGY SAVING ADVANTAGES FOR HYDRAULIC SYSTEMS MOTION
The KEB group wants to make its expertise in power transmission available. The benefit of cooperating with KEB is to identify the right solution for the objective to be achieved. Innovation, efficiency, and quality are the technological drivers for the choices and solutions proposed by KEB. KEB Automation created function for (multi-)servo pump control, which enables energy efficiency and cost optimized implementation for hydraulic machines.
Characteristics servo pumps
The adjustment of the pump speed in the partial load range, as well as outside the working cycle,in combination with volume flow or pressure control directly via the pump system, offers anenergy saving potential of up to 70 % in hydraulic systems.
Furthermore, noise emissions can be reduced by up to 20 dB (A). The system-specific possibilities of the multi-hydraulic selector (such as the use of higher speeds) allow savings in cycle time or pump size. Servo pumps are the optimum solution for hydraulic systems with highly dynamic control engineering requirements.
During the presentation Marco Sala will highlight the potential for energy efficiency for all hydraulic applications related to the movement of actuators, in which the management of pressure and flow is required. The control of flow and pressure is already present in some application fields but can be extended to others by improving efficiency, reducing the consumption of electrical energy.